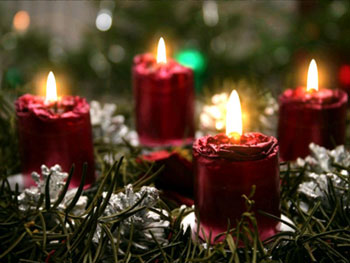 It's one of those days when you get up out of bed, sit down in front of your computer, proceed to type . . . only to realize, nothing seems to be right. That sentence? Nope, didn't work, deleted it goes, re-assimilated by my laptop's glare. Let's try again. [pause] [tap-tap-tap] Ugh! I can't compose anything worthy of a slightly amused heh-heh. And to think: some of the funniest writings are little pieces -- barely stories, if but a pile of nonsense that somehow pulls it all together into one cohesive knot that will later on, leave the reader with his stomach in quite the same way, in spasms, shaking, hyperventilating. Ugh. I need to write something. Anything. I can't go silently into the motherfucking night. Not like this.
Perhaps this isn't a witty post. Perhaps this is something edgier, in-your-face. Something that will make you read and wince and look away as if you saw a brief glimpse of a frightening visage -- the abyss, perhaps -- just looking out, disinterestedly, at you, eyes bored, wondering what the hell is taking you so long to react. Hey, that's a thought! The Dark Side of Humanity: A Piece, 1300 words long, written by yours truly, this humble writer. That ought to do it. But of course: why didn't I think of it before? It's been there, on the other side, grinning at me with Cheshire teeth. Oh, don't
I
know something. I know
lots
, Ivan. You just wish you could be like me, and tell forth tales that would sweep the masses. Yes, do sip at your coffee when you should by all rights be in bed, napping before your pre-Christmas Dinner, which is just an extended Thanksgiving Party thanks to the obscene amounts of turkey we refrigerated. After all, you have work to do.
Work
. Who said that? RuPaul? Yeah. You betta work,
bitch
.
I'm trying, here, Ru. Believe me. I am not diddling.
The problem is, I can't seem to hold on to anything and whatever I come up with dissolves into a puddle of fairy dust. Whatever happened to my muse? Where'd she fucking
go
? Hey, Muse. Come over here. Momma needs to produce some verbal garbage and hasn't in some time. What? You're too busy fucking? Or vice versa. Hey, that isn't even your own line -- you stole it from Some Writer. Get off the hooch and give me an idea; I don't have all evening to compose this. Not at the last month of the year. A dead bird and gallons of wine await.
And wouldn't you know, a whole lot I have to be thankful for. Nicole Polizzi, I want your career! If you could compose a harmless little book that was probably edited into something worth reading, so the fuck can I. Ugh. Why wasn't I born in Chile and adopted into a Staten Island family of guidos? Oh, wait. Let me not bespeak ill of Staten Islanders. They're going through a lot with the dead at Midland Beach, the lack of help from the government, the complete lack of heat in the creeping winter cold while I sit here, barely in shorts and a Tee, comfortably numb. They don't need me to do a cheap shot at them. Forgotten New York Borough, indeed.
Tap-tap, tuh-tap. Delete. Four scores, and seven years ago . . . oh, fuck me. Fuck me raw and leave me to clean after the mess because after all, that is what I deserve. Thank you. Thank you very much.
Maybe I should check what guys at Scruff are doing. I mean, you never know – I may see a very delectable picture of a man reeking of sheer fuck appeal, and who knows? I might just have found the fucker I need to make me bounce in rapid motion like a paddle ball. Nothing makes my man-juices go bang than the sight of a bearded stud with bedroom eyes and the promise of total debauchery. Ah, nearby. Because if you didn't know, we gays deal with our own very GPS system for cock. No more placing a phone ad or a short little blurb in the classifieds. No more waiting for someone – anyone, regardless of how they looked – to bite the bait. Oh, no. We've evolved. We've got our shit on. We have this and a gaggle of sites where we throw it all out there and locate ourselves through sheer proximity. At this rate you could pretty much just walk into the night, eyes closed, arms outstretched, and feel your way smack into SexxxyPrometheus, a mofo with cowboy looks whose pictures and proclivities leave absolutely nothing untouched. Oh, yes, he would do. He would do nicely, with his massive rugged physique and hardened look and steel blue eyes.
Before I'm even aware of it I've felt the familiar pull of sheer male desire and hit SEND on brief introduction:
You could plow a fucken farm with me, Buck.
That was conservative, right? Eh, whatever. Here. Here's access to my more risky pictures. No, that's not too fast in my world: look, the guy is smoldering hot for heck's sake! Of course I want for him to see how I look like with all my hard-earned muscles worked out and in full tension. I am quite the dish. I wouldn't mind being stuffed, tied, and have that hole in my face filled with a red ball gag in lieu of a more savory apple. Don't look at me that way with those eyes vaguely tinted with accusation. Yes, I dive face first into deep kink, and you should, too. Yes, I want to be treated as though the term "property of" was a term of endearment. I can take it. I can take that and a whole bucket full of male domination. I can—
Oh, shit! Shit, shit, shit! Why did I have to go online? Oh, man, here we go again: I just got a message from the One Who Won't Take No. What the
hell
does he want,
again
? Yes, I saw the message: "woof!" Yes, you can't have me. Not now, not tonight: Not ever, Doesn't he get it that I'm not into him? That perhaps that awkward night we met he and I, to put it blunt didn't gel as much as curdle with the subtlety of the BP oil disaster? My stomach just did a groan and clammed up. No, of course I'm not going to respond. Let me get out of here and get back to my work. Fucking app.
Whatever happened to the old days? Does anyone remember when one was able to un-glue oneself from the world and marinate into tomorrowland? Whatever happened that in ten years our technology has but implanted itself in our fabric -- our bodies, to be exact -- turning us into insane, virtual-hungry cyborgs? There was once a time when once I got home, I had books to read, stories and entries to write -- heck, I had time. Time to Do It All. Organize stuff. Get a Hobby. Now, the compulsion of knowing who checked me out, or if I could send a woof to that stud who's barely 0.24 miles away from me. It's all interfering with the natural way of things. We've dehumanized ourselves.
Alright. The afternoon has waned into an early frost and the Sun has long sunk past the western horizon, leaving behind a blaze of red glory and even as the seconds and the minutes and the hours creep into the Zero Hour I still can't produce a thing. Not a solitary, perfunctory piece de merde. Oh, damn. There goes my iPhone. Yes, Bob, yes. Dinner at 6:00, no excuses. I know, I know. But you know what?I love that man. I love how he slaves over an oven, comes up with the most exquisite of meals, while all I do is bring on the wine, bring on the funk. Ugh. Sony, you will have to wait. Blank page -- for now, suck it. Soon enough I'll produce something that isn't just drivel. . . or maybe, if it is, it's entertainment.
Just give me one more minute. My phone went off. Looks as though Buck the stud from Hoboken replied . . . .
(
. . . cuh-mi-i-i-i-ing-g-g . . . .
)